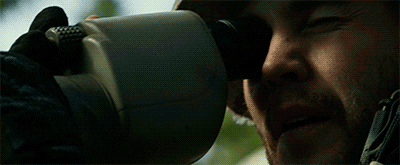 The most emotional debates in politics are about the question whether or not military should be deployed in some hellhole somewhere far away. Political debates are fought over TV, radio, the internet, magazines and journals. The information battle space becomes toxic. The decision-making follows our common, yet difficult process which we have crafted for all government affairs. It is designed to find compromises between changing interests of conflicting factions of our own population.
The matter of warfare is different. Decisions have to be made fast. People who decide about it are unlikely to be affected by it. The public debate is carried by people who work in civil jobs, have no time and can't quite find the country on the map that is tyrannized by this Muhababala … whatever his name is. On top of it all the hellhole speaks gibberish. You can't verify anything the news anchor tells you, but from experience you know that he is lying. At some point the crying child picture comes up and you are asked if you have a heart of stone or if you agree that the villain of the news agencies is the villain of the conflict. This is the moment when half of your friends, family and acquaintances will outcast you if you fail to share their opinion. Ultimately the decision whether or not to go to war is made by maybe thirty terrified people in politics.
To cover up for their insecurity our elites try to act in groups. All military efforts are now done in 'missions', which comprise a gazillion countries that have nothing to do with the conflict and that don't understand it.
Wouldn't it be better to give soldiers more responsibility to decide in which war they want to fight? To some extend our society seems to be capable of doing just that. When civilians joined the Kurdish forces to push back against ISIS the overwhelming reaction from elites and ordinary people alike was positive. However, the matter is hardly recognized legally. German law, for instance, does not stop you from joining foreign forces as long as they are not hostile to Germany or her allies, but you may not advertise joining them.
Because almost all military actions come in multinational 'missions' and training manoeuvres are held with befriended nations, the traditional link between army and love for one's own nation is weakening. People fight for good causes.
The French were the first to recognize that the inclusion of foreign fighters into the military could be beneficial and they formed their now infamous Foreign Legion. Few other countries allow foreigners to serve in their ranks. Often the requisites are nonsensical. Israel only accepts people with at least one Jewish grand parent. Bahrain only accepts Sunni Muslims.
We hardly have state on state wars anymore. Modern warfare is about fighting terrorists and militias.  The villains are often funded by states, but the ground work is the loosely organized street fight. Yet, the huge military structures are designed for wars between countries. Isn't it time now for soldiers who until now are used to cooperate in poorly assembled 'missions' to come together on their own terms?
Of course, this needs to be organized as well. Our militaries should run a system in which soldiers can apply for an engagement in another country's army. For obvious reasons the other country would then be allowed to vet and accept/deny the offer. Each participating country should be able to register demand for troops and offer training session vacations that come with an obligation of readiness for the partaking soldier. Maybe some computer system should be created in which militaries can register some planned training programs and invite interested parties into it.
The sovereign should not lose complete control over the military obviously. The main purpose will always be the defence of the nation. All troops who are abroad must immediately return on request. A government must decide which armies and militias are free to join. A potential infiltration of our forces that could turn them against our interests must be prevented by compiling a list of amicable forces. But given the lack of knowledge and interest of the masses in the wider population and the nefarious interests of our elites, I plead that the discussions about this list of joinable forces should really replace most debates about military intervention. Politicians should avoid sending own troops for all but the most obviously defensive causes.
This also tempers the drive of our elites to lie about the situation in foreign countries. The public would sooner realize how something is not our business when it isn't. We would expect our soldier friends to debate which conflicts are worth engaging in, not our politicians. The media would be tempted to rather report than to manipulate which would improve the decision-making of our soldiers.
There is one major objection to liberalizing the forces. It would make everything more flexible and could save a lot of money. Let's not forget: The military is part of the government! Instead of maintaining military gimmicks for deserts and the sea, landlocked countries without deserts can just send their personnel over to countries with these natural conditions. In return they would receive soldiers back who are trained to operate in these unusual settings or even battle hardened. Governments could pride themselves with the numbers of soldiers who supported other nations. Security would be a truly international effort without the usual concentration of power and its abuse. The resistance to such a proposal if it were ever uttered in public would be enormous.