I read this article after looking at Digg.com for anything interesting this morning.
There are "Stacys" and there are "Beckys."
Only by the end of the article did I realize, (since I'm dense and slow sometimes) this article definitely wasn't written by a man... because women obviously do the same thing (rating men by personal style and attractiveness.)  It was probably written by a "Becky" and sure enough, I scrolled back up to see who wrote it and... Rebecca it is.
As her article says: "Incel, the online community of "involuntarily celibate" men radicalized by their shared mistrust of women, has existed on the internet for years. But it wasn't until Monday, when a man drove a van down a street in Toronto and killed 10 people, that many people knew of its existence."  (I had never heard of incels before the recent attack in Toronto either.)
Personally, if I see a woman that strikes me as "The Stacy" depicted above I'm completely turned off by the behavior.  Out of those two choices I'd pick "The Becky" any day.  But women are people, unique individuals, not products off an assembly line to be ordered.
Although... I assume that technology will soon provide sufficiently realistic and affordable sexbots and incels won't even care much about rejection anymore in another decade or two.
Rebecca also notes that "some incels have called for a version of
"sexual Marxism,"
or a system in which every person is somehow matched with a partner."
I'm against Marxism and communism, but it is an interesting twist to suggest that the communist sharing of unfairly distributed "assets" should include sex and not just money.  "...to each according to his needs" is a line from Karl Marx.  I suspect few female communists view this as a non-monetary suggestion...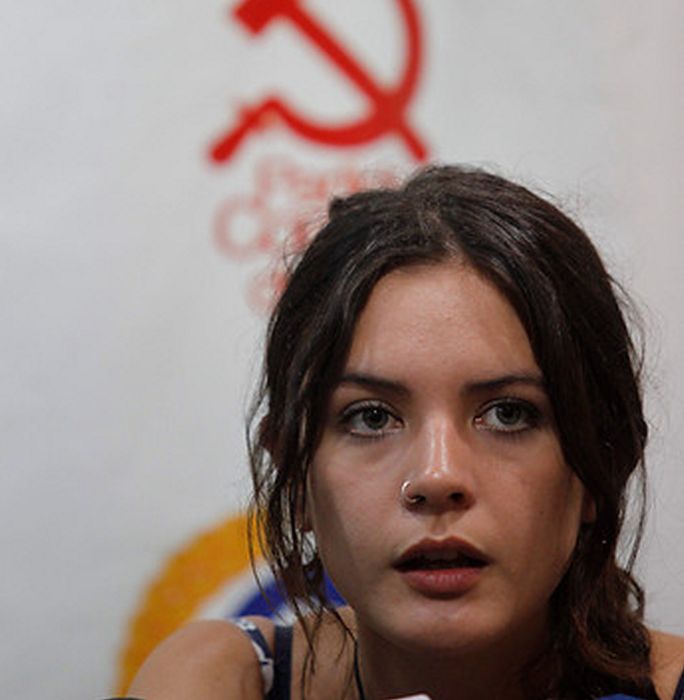 I also suspect Camila Vallejo could convert a few men to Communism if she did though...
Should society do anything different to encourage more women to want nice guys and beta males?  Rebecca certainly seemed focused on incel misogyny and their classifications of Stacys and Beckys but had little to no commentary on incels' claims that even average looking women are generally unattainable for them because they "only date "Chads" (muscular, popular men who are presumed to sleep with lots of women.)" 
There is an element of truth in the idea that a minority of men sleep with the majority of women - and that the increasing sexual freedom women have in the West has largely made them free to make poor choices.  If nothing else, marriage is down, and divorce and welfare are up, because the state has volunteered everyone's tax money to support poor lifestyle choices and replace husbands and fathers with government welfare checks.  A woman doesn't have to choose a good man the way she would have in the past.  Is that cultural progress?
Should society do anything to encourage incels to strive for personal growth so they develop the strengths and traits women naturally want?  Instead of being allowed to retreat into anti-social internet environments, could more young men be socially encouraged to go outside and exercise and interact with people - even to socialize and talk to women - or is that unrealistic?  Maybe society should just encourage the technological development of robotic substitutes so that low-ranking individuals won't be as likely to be driven insane by their social failures?
I also suspect discussion of "incels" will be in the "news" online a lot more for a while.